国内邮箱市场上,网易长期延续着"163"的品牌优势。而在邮箱细分市场中,企业邮箱的格局更加具有"寡头"感,几家大服务商把持了一半以上的市场份额。其中,来自不同行业的多家优质龙头企业和机构统一选择了网易企业邮箱,并抱持极高的忠诚度。
国泰君安证券、中国人民大学、恒大地产集团、湖南卫视、老板电器,从金融、教育、地产,到传媒、电器,这些行业的大型知名企业和机构都在使用网易企业邮箱。国泰君安证券的IT经理程先生说,"网易企业邮箱的信息安全性和可管理性,值得信赖。"
核心壁垒:品牌影响力
艾瑞咨询曾针对企业邮箱用户调研的数据显示,近50%用户认为企业邮箱的品牌对其选择非常重要,而认为品牌对其比较重要的也占到30.4%。也就是说,超过80%的企业邮箱用户对邮箱品牌有着明确的认知,并将品牌视为企业邮箱选择的重要标准。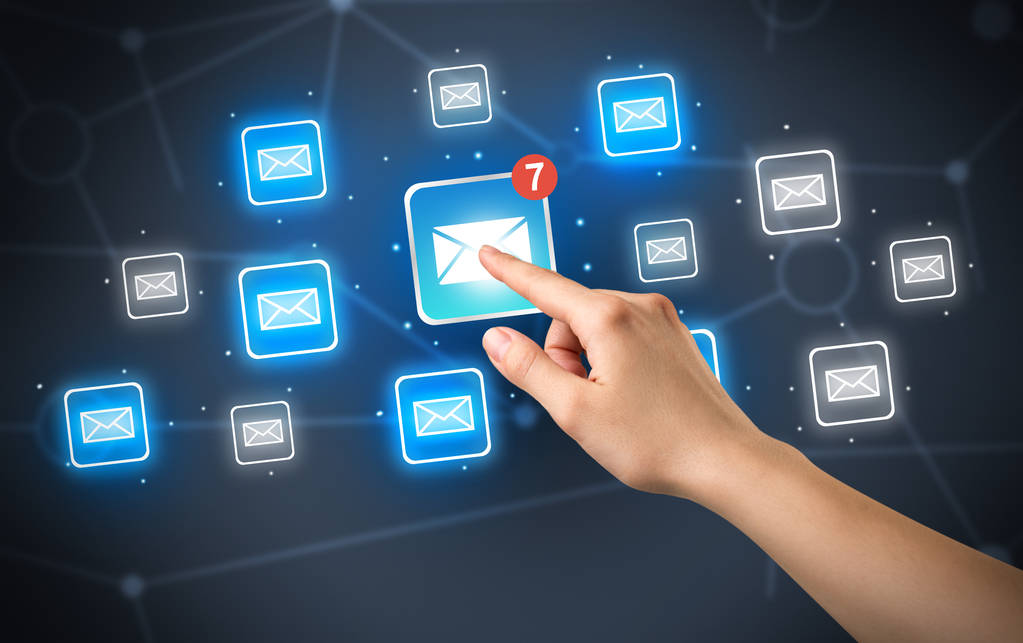 这与企业邮箱功能的特殊性存在直接联系。它是一家公司内部沟通与业务往来的载体,即使钉钉、企业微信等通讯工具已经十分普及,大部分关键、正式的文件仍然通过邮箱进行传递。这与普通免费邮箱的使用场景区别较大,对于企业邮箱产品来说,安全、可靠是基石和根本。脱离了这一土壤,其他功能的价值都难以得到发挥和肯定。
而即便各个企业邮箱都将安全、可靠列为产品特性,用户愿意相信,并保有高忠诚度的仍然是大品牌。这给了以网易企业邮箱为代表的服务商更大的寡头机会。在价格和品牌两大指标的竞争中,越来越多企业优先考虑后者,尤其是在行业中发展前景较好的优质企业,将邮箱安全放在首要位置,更倾向于选择服务经验丰富、接受过多次案例检验的大品牌。
从网易企业邮箱的官网上可以看到,包括国泰君安证券、光大证券、招商证券、大同证券、国盛证券等在内的16家券商,以及包括清华大学、中国人民大学、南开大学、天津大学等在内的30余家高等院校都采用了网易企业邮箱服务。这些金融和教育机构的共同点在于,日常传输内容涉及交易、资产、专利、研发等核心信息,对邮箱安全性的要求极高。
忠诚度砝码:技术+功能
如果说品牌是吸引用户采购产品的捷径,那么品牌影响力形成的背后则是长年的技术积累。
以网易企业邮箱为例,它是业内首个获得EAL3+认证的邮件服务商,并拥有国家等保三级的安全认证。其专业运营团队、分布式矩阵服务器、三级存储备份、网络设备双机热备,保证了高可用性和高稳定性,邮件系统无故障率不低于99%。邮件系统保持日常更新,垃圾邮件精准拦截率98%,病毒邮件过滤接近100%,误判率为0.001%。
对于业务范围涉及海外的企业来说,网易企业邮箱的安全特性和IP资源也能够支持系统长期稳定、高效运行。它与反垃圾组织紧密联系,IP信誉度高,不会出现被列入黑名单或屏蔽的现象,海外云计算服务器还能够保障驻外用户收发畅通。
官网显示,网易企业邮箱的用户涵盖vivo、oppo、优衣库、本来生活、Q房网、锦江旅游、达芙妮等业务流程复杂、沟通成本较高的民生行业,对于这些规模化的龙头企业来说,邮箱与办公系统的打通对于提升效率能起到关键性作用。
恒大地产集团IT部张总监使用网易企业邮箱的感受是,"功能强大、简单易用,极大地提高了跨部门沟通效率以及监管水平。"
附加价值:即时专业服务
除了在邮箱性能和功能上为用户创造价值,外包企业邮箱的另一大优势是由第三方对运营质量和服务保障负责。并在出现问题时,由专业运营团队在第一时间介入和解决。
老板电器信息部朱先生的体会是,网易企业邮箱服务器很稳定,邮件收发速度快,客服人员也很热情,能第一时间响应和处理咨询。
对于邮箱这一信息载体来说,成熟的产品不仅要在系统和功能完善上下功夫,还须具备解决突发、特殊问题的能力。在服务上,网易企业邮箱经过10年沉淀,已经形成专业团队和庞大的案例库,在危机出现时具有快速响应和解决问题的能力。
另外,网易企业邮箱还能够为不同需求的用户提供差异化服务。中国人民大学网络中心杨老师说,"学校的数据迁移非常复杂,谢谢网易企业邮箱为我们排忧解难。"
对于上述企业和机构来说,企业邮箱是办公场景中高频出现的工具。一款稳定、可靠、高效的专业企业邮箱,能够对提高工作效率、提升管理质量、降低运营成本、增强核心业务竞争能力起到显著影响。
网易企业邮箱成为优质企业的共同选择恰恰说明,目前在企业邮箱领域依然呈现出"品牌为王"的局面。作为一项互联网基础应用产品,企业邮箱的市场仍被大服务商把持,代表着这一领域对于安全、技术、功能、服务的需求既综合又极致,对于各个企业邮箱产品来说是具有一定难度的挑战。在这样的背景下,口碑也就成了企业邮箱产品制胜的关键。

In the domestic mailbox market, NetEase has long maintained the brand advantage of "163". In the mailbox market segment, the corporate mailbox structure is more "oligarchous", and several large service providers hold more than half of the market share. Among them, a number of high-quality leading enterprises and institutions from different industries have chosen NetEase's corporate mailbox and have a high degree of loyalty.
Guotai Junan Securities, Renmin University of China, Evergrande Real Estate Group, Hunan Satellite TV, Boss Electric, from the financial, education, real estate, to the media, electrical appliances, these well-known enterprises and institutions in these industries are using Netease enterprise mailbox. Mr. Cheng, IT Manager of Guotai Junan Securities, said, "The information security and manageability of NetEase's corporate mailbox is trustworthy."
Core barriers: brand influence
According to the data survey conducted by iResearch for enterprise mailbox users, nearly 50% of users believe that the brand of corporate email is very important to their choice, and 30.4% think that the brand is more important. In other words, more than 80% of corporate email users have a clear understanding of the mailbox brand and regard the brand as an important criterion for corporate email selection.
This is directly related to the specificity of the enterprise mailbox function. It is a carrier for internal communication and business communication. Even if communication tools such as nails and enterprise WeChat are very popular, most of the key and official documents are still delivered through the mailbox. This is quite different from the use scenario of ordinary free mailboxes. For enterprise mailbox products, security and reliability are the cornerstone and fundamental. Without this soil, the value of other functions is difficult to play and affirm.
Even if each enterprise mailbox is classified as a product feature safely and reliably, users are willing to believe and retain high loyalty is still a big brand. This gives the service provider represented by NetEase's corporate mailbox a greater oligarchic opportunity. In the competition between the two major indicators of price and brand, more and more enterprises give priority to the latter, especially in the high-quality enterprises with better development prospects in the industry, putting mailbox security at the forefront, and preferring to choose services with rich experience. A big brand that has undergone multiple case tests.
From the official website of Netease E-mail, we can see 16 brokers including Guotai Junan Securities, Everbright Securities, China Merchants Securities, Datong Securities, Guosheng Securities, etc., as well as Tsinghua University, Renmin University of China, Nankai University, Tianjin University, etc. More than 30 colleges and universities within the institute have adopted the NetEase enterprise email service. What these financial and educational institutions have in common is that the daily transmission of content involves core information such as transactions, assets, patents, research and development, and the security requirements for mailboxes are extremely high.
Loyalty weight: technology + function
If the brand is a shortcut to attract users to purchase products, then behind the formation of brand influence is the accumulation of technology for many years.
Take NetEase's e-mail as an example. It is the first e-mail service provider to receive EAL3+ certification in the industry, and has a three-level security certification. Its professional operation team, distributed matrix server, three-level storage backup, and network equipment hot standby ensure high availability and high stability, and the failure rate of mail system is not less than 99%. The mail system maintains daily updates, the accurate interception rate of spam is 98%, the virus mail filtering is close to 100%, and the false positive rate is 0.001%.
For enterprises whose business scope covers overseas, the security features and IP resources of NetEase's enterprise mailbox can also support the long-term stable and efficient operation of the system. It is closely linked with anti-spam organizations, with high IP credibility and no blacklisting or blocking. The overseas cloud computing server can also ensure the smooth delivery of foreign users.
The official website shows that Netease enterprise mailbox users include vivo, oppo, Uniqlo, original life, Q-room network, Jinjiang tourism, Daphne and other people's livelihood industries with complex business processes and high communication costs. For these large-scale leading enterprises, the mailbox Working with the office system can play a key role in improving efficiency.
The director of the IT department of Evergrande Real Estate Group, using Netease's corporate mailbox, is "powerful, easy to use, and greatly improves cross-department communication efficiency and supervision."
Added value: instant professional service
In addition to creating value for users in terms of mailbox performance and functionality, another major advantage of outsourcing corporate mailboxes is that third parties are responsible for operational quality and service assurance. And when there is a problem, the professional operation team will intervene and solve it in the first time.
The experience of Mr. Zhu from the boss's electrical information department is that the Netease enterprise email server is very stable, the mail sending and receiving speed is fast, the customer service staff is also very enthusiastic, and can respond and handle the consultation in the first time.
For the information carrier of the mailbox, the mature product must not only work hard in the system and function, but also have the ability to solve sudden and special problems. In terms of service, Netease Enterprise Mailbox has formed a professional team and a huge case library after 10 years of precipitation, and has the ability to respond quickly and solve problems in the event of a crisis.
In addition, Netease Enterprise Mailbox can also provide differentiated services for users with different needs. Mr. Yang, the network center of Renmin University of China, said, "The data migration of the school is very complicated. Thank you Netease enterprise email for us to solve problems."
For the above-mentioned enterprises and organizations, corporate mailboxes are tools that appear frequently in office environments. A stable, reliable and efficient professional enterprise mailbox can significantly improve work efficiency, improve management quality, reduce operating costs, and enhance the competitiveness of core businesses.
Netease enterprise mailbox has become the common choice of high-quality enterprises. It shows that the brand is still the king in the field of enterprise mailbox. As an Internet basic application product, the market of enterprise mailboxes is still dominated by large service providers, which represents the comprehensive and extreme demand for security, technology, functions and services in this field. It is difficult for each enterprise mailbox product. The challenge. In this context, word of mouth has become the key to the success of corporate mailbox products.